From Beaches to History: Explore Tampa Adventures with AA Limo Worldwide
In the heart of the Sunshine State, Tampa beckons with its rich culture, stunning waterfront, and beautiful coastal landscapes. Known for its historic charm and modern attractions, Tampa is a city where every corner tells a story. At AA Limo Worldwide, we're proud to offer premium Tampa black car service that ensures you experience the city in style and comfort. Whether you're a visitor exploring the city's treasures or a local seeking reliable transportation, our goal is to make your journey exceptional.
Our Tampa car service is designed to fulfill all your transportation needs. As the leading limo service in Tampa, we take pride in delivering a seamless and luxurious travel experience. With a fleet of well-maintained vehicles and a team of professional chauffeurs, we are committed to providing the highest standards of service. Discover the charm of Tampa with AA Limo Worldwide's top-tier black car service.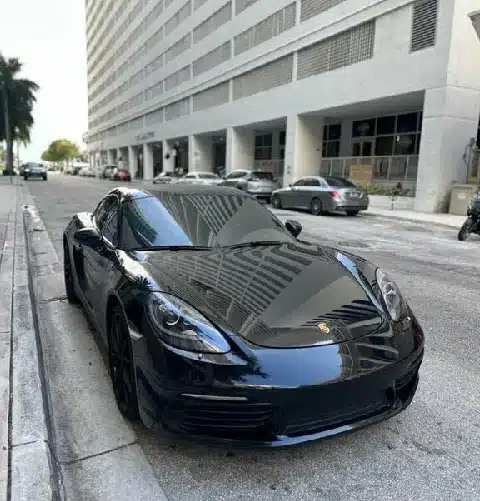 Visit Tampa's Exceptional Tourist Spots with AA Limo Worldwide:
Historic Ybor City: Exploring Tampa's Latin Quarter with Tampa Car Service:
Immerse yourself in the rich history and vibrant nightlife of Ybor City, Tampa's historic Latin Quarter. Founded by cigar manufacturers in the 1880s, this neighborhood boasts cobbled streets, colorful buildings, and an atmosphere that harks back to another era. AA Limo Worldwide's chauffeur service in Tampa ensures you explore Ybor City with ease. Our experienced chauffeurs will guide you through this unique district, known for its eclectic mix of restaurants, bars, and live music venues. Whether you're visiting Ybor City for its historic significance or its lively entertainment scene, we'll ensure your experience is both enlightening and enjoyable.
Busch Gardens Tampa Bay: Family Fun with our Limo service in Tampa:
If you're seeking family-friendly fun and thrilling adventures, Busch Gardens Tampa Bay is a must-visit destination. Our Tampa limo service will transport you to the theme park, allowing you to arrive in comfort and style. Busch Gardens offers a diverse range of attractions, from exhilarating roller coasters to captivating animal encounters. With AA Limo Worldwide, you can make the most of your visit without worrying about parking or navigating the park's layout. Our chauffeurs will handle the logistics, ensuring you have a memorable day of entertainment and adventure.
Tampa Riverwalk: Serene Waterside Adventures with AA Limo Worldwide's black car service in Tampa:
The Tampa Riverwalk is a picturesque waterfront promenade that offers stunning views of the Hillsborough River. Stretching for 2.4 miles, it's the ideal place for a leisurely stroll or bike ride. Along the way, you'll encounter various attractions, including the Tampa Museum of Art, the Florida Aquarium, and the Straz Center for the Performing Arts. Navigating the Riverwalk is effortless with AA Limo Worldwide's black car service in Tampa. Our chauffeurs will drop you off at your desired starting point, and you can explore this beautiful area at your own pace. Whether you're interested in art, marine life, or simply enjoying the serene waterside ambiance, the Riverwalk has something for everyone.
Tampa Bay History Center: Explore Tampa's Past with Our Chauffeur Service:
To delve into Tampa's rich history and heritage, the Tampa Bay History Center is a must-visit destination. Located along the Riverwalk, this museum offers engaging exhibits and interactive displays that showcase the city's past. AA Limo Worldwide's car service in Tampa, Florida, will transport you to this cultural gem with ease. Our chauffeur service will handle your transportation, you can fully immerse yourself in the exhibits, artifacts, and stories that bring Tampa's history to life. Explore the diverse chapters of Tampa's past, from the Native American inhabitants to Spanish explorers and the cigar-making industry, all within the welcoming walls of the History Center.
Tampa's Beaches: Sun, Sea, and Sand with AA Limo Worldwide Car Service in Tampa, Florida
Tampa is renowned for its stunning Gulf Coast beaches, including Clearwater Beach and St. Pete Beach. With their powdery white sands and clear blue waters, these beaches provide the perfect backdrop for a relaxing day in the sun. Whether you're looking to unwind, go for a swim, or indulge in water sports, Tampa's beaches have it all. AA Limo Worldwide's Tampa car service ensures that your beach excursion is both comfortable and hassle-free. We'll drop you off at your preferred beach destination and pick you up when you're ready to return to your accommodations, allowing you to savor every moment of your beachfront getaway.
Why Choose AA Limo Worldwide's Tampa Car Service?
At AA Limo Worldwide, we are committed to providing the ultimate Tampa limo service experience. With a legacy of excellence, we have become the preferred choice for travelers and locals alike. Our extensive fleet of well-maintained vehicles, professional chauffeur service, and dedication to customer satisfaction set us apart.
Experience Tampa like never before with AA Limo Worldwide's exceptional car service. Whether you're exploring the city's attractions, attending a special event, or need airport transportation, trust us to make your journey memorable and comfortable. Book your Tampa limo service or car service with us today and elevate your travel experience to new heights. Discover the beauty and culture of Tampa with the reliability and luxury of AA Limo Worldwide.
Choose AA Limo Worldwide For Your NYC & Worldwide & Experience Miami Car Service Page

Contact Us Today To Book Your Ride.