Providing the Best Car Services and Limo Services in Manhattan,

New York
Experience  the best Manhattan Car service with AA Limo Worldwide. Our luxury sedans and SUVs are the perfect blend of style and convenience, ideal for executives, weddings, and more. Whether you need to go from the airport to a business meeting or are planning a night on the town, our private car services are the best alternative to taxis in New York. Our late model vehicles are clean, elegant, and perfect for special events, date nights, or just driving around Manhattan. You can choose from our 3-passenger luxury sedans or SUVs with room for up to 5 passengers. With a seasoned history of providing top-tier transportation solutions to clients in the heart of Manhattan and beyond, our team of dedicated chauffeurs is unwavering in delivering safe, seamless, and unforgettable travel experiences. Whether you're seeking a dependable airport transfer, stylish transportation for a special event, or a comfortable exploration of Manhattan's vibrant avenues, Our Limo Service in Manhattan have your needs covered. Find your best limousine car service in New York.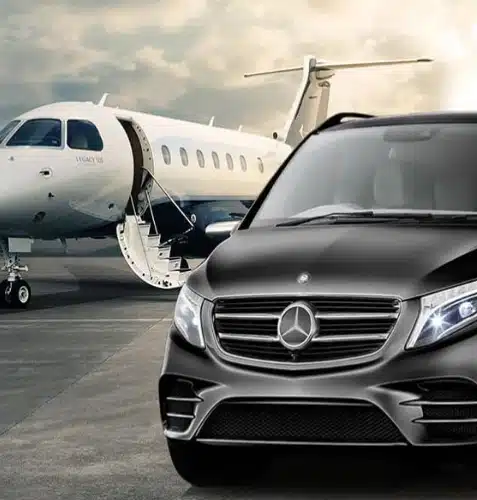 Airport Transfers Made Easy - Manhattan Car Service
Our Limo Service in Manhattan offer seamless airport coverage, ensuring you experience stress-free transfers from Manhattan to John F. Kennedy International Airport (JFK), Newark Liberty International Airport (EWR), LaGuardia Airport (LGA), and Manhattan Cruise Terminal. 
AA Limo Worldwide's experienced chauffeurs closely monitor flight schedules, guaranteeing prompt pick-ups and drop-offs. With us, you'll never worry about missed connections or waiting. 
Arrive at your destination or embark on your journey with an air of sophistication. Our luxury Manhattan Car Service vehicles and courteous chauffeurs add an extra layer of elegance to your airport experience, allowing you to start or end your travels in Manhattan with style and grace.
Visit Manhattan's Icons on City Tours
Immerse yourself in the enchanting world of Manhattan's iconic landmarks through our city tours. Our expert guides provide insightful commentary, offering a deeper understanding of the city's history and culture.
Traverse the bustling streets neon-lit Times Square and the theaters of Broadway, bask in the tranquility of Central Park, and architectural marvel of the Empire State Building. Our tours encapsulate the essence of Manhattan's diverse attractions.
With AA Limo Worldwide's city tours, Manhattan Car Service becomes an open book of discovery. Whether you're a first-time visitor or a seasoned traveler, our tours promise to captivate your senses, letting you unravel the magic and charm that define this iconic cityscape. Experience Manhattan with a meticulously curated sightseeing adventure. From cultural hotspots to historic districts, our tours ensure you witness the city's grandeur and allure, creating memories that last a lifetime.
Explore in Luxurious Fleet
Our luxury fleet sets the stage for a journey beyond compare. Each vehicle, from sleek sedans to spacious SUVs, is meticulously designed to offer unparalleled comfort and elegance, ensuring your ride is nothing short of extraordinary.
Immerse yourself in opulence with plush seating, climate control, and state-of-the-art amenities. Revel in the journey as you traverse Manhattan in an environment designed to provide the ultimate in sophistication and convenience.
Whether you're headed to a special event, a business meeting, or a leisurely exploration of the city, our vehicles redefine the concept of luxury transportation. Our fleet's pristine condition is a testament to our commitment to quality. Rigorous maintenance ensures that every vehicle is in top-notch shape, assuring your safety and satisfaction throughout your Manhattan experience.
Personalized Manhattan Exploration
Dive into the boundless energy of Manhattan through our personalized city tours. Designed to accommodate your interests and pace, these tours allow you to uncover the city's charm on your terms. Whether you're a history enthusiast, art lover, or seeking hidden gems, our tours cater to your unique preferences. 
Embark on a journey to witness Manhattan's iconic landmarks and cultural treasures up close. Visit the bustling streets of Times Square, stroll through the historic streets of Greenwich Village, and marvel at the architectural marvel of the Flatiron Building. From the iconic Statue of Liberty to the artistic haven of the Museum Mile, our tours offer insights into the city's rich heritage and vibrant arts scene. 
Our trained chauffeurs bring a local's perspective to the tour, revealing lesser-known stories and anecdotes that breathe life into Manhattan's streets. With our Manhattan Limo Services, you'll not only explore the city's famous avenues but also wander through charming neighborhoods, creating memories that will linger long after the tour concludes.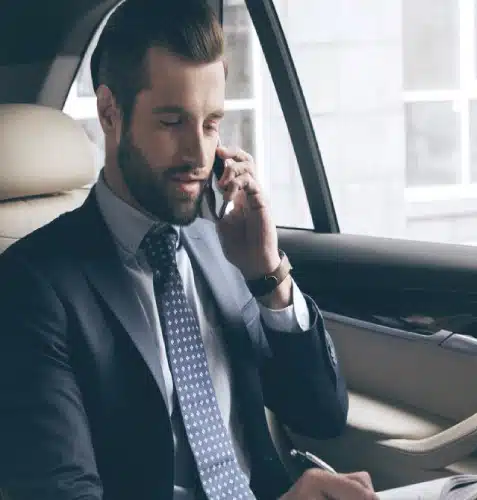 Business Class Excellence
Effortless Business-Luxury Fusion: Immerse yourself in the synergy of business and luxury with our corporate transportation services. Seamlessly blend work with refined comfort as you experience the epitome of executive travel.
Step into meetings, conferences, and corporate events with an air of preparation and composure. Our chauffeurs ensure you arrive punctually and elegantly, leaving a lasting impression of professionalism.
Let our professional services handle the logistics while you concentrate on your business objectives. With seamless and professional travel arrangements, your attention remains undivided, maximizing productivity and success.
Secured Bookings
Our licensed and insured chauffeurs not only prioritize your comfort but also your security. Rest assured, you're in the capable hands of experts who are well-versed in navigating Manhattan's bustling streets while maintaining your safety.
Transparent and Fixed Pricing: Bid farewell to unpredictable surge prices. Our commitment to transparency is reflected in our upfront pricing model. You'll know the cost of your journey from the outset, eliminating unwelcome surprises and allowing you to budget with ease. 
24 x 7 Effortless Online Booking: Booking your ride has never been simpler. Our secure online booking platform is available around the clock, accommodating your scheduling needs seamlessly. With a few clicks, you can arrange your luxurious Manhattan journey without any concerns about the security of your information.:
Why Choose AA Limo Worldwide?
Our VIP car service in Manhattan is designed to meet all your transportation needs. Our vehicles are disinfected and sanitized daily, ensuring your safety and comfort. We offer "Meet n Greet" services, which means our chauffeurs will meet you inside with a placard specifying the client's name. Advanced reservations ensure your ride is there when you're ready to go, taking the stress out of travel. With AA Limo Worldwide, you'll never have to worry about parking or missing your flight again. We strive to deliver the best service possible, providing you with peace of mind and a smooth ride.
If you're looking for a private car service in Manhattan, look no further than AA Limo Worldwide. Our luxury sedans and SUVs, professional chauffeurs, and reliable service will make your travel experience stress-free
Book Your Luxury Journey Today and Unveil the Heart of the City in Style!
Experience Manhattan's Elegance with AA Limo Worldwide.