Want to rent a limo? As avid travelers and frequent users of luxury transportation services, we know how overwhelming it can be to book a limousine. With so many options to choose from and details to consider, it's easy to feel confused and frustrated. At AA Limo Worldwide, we aim to simplify the process and make renting a limo an enjoyable experience. In this guide, we will walk you through everything you need to know to book your dream limousine. From selecting a vehicle that suits your needs to choosing additional amenities and finding reputable limo companies in your area, we have you covered. By the end of this article, you will feel empowered and excited to start planning your special event transportation. So sit back, relax, and let us handle the details – your luxury limousine awaits!
Finding the Perfect Limousine Service in New York
When Booking a limousine in New York, finding a reputable service is key. As a frequent traveler, you want a company with an established track record of providing safe, high-quality transportation. Check online reviews from sources like Yelp or the company's Google Business listing to determine their reliability and customer satisfaction.
Look for a service offering a variety of late-model vehicles to suit your group size and event, from sedans and SUVs up to stretch limos and motor coaches. Established companies will have all required licensing and insurance to operate legally. Don't hesitate to ask about their credentials.
Once you've found rent a limo reputable service, book your vehicle in advance, especially for special events. Reputable companies like AA Limo Worldwide recommend booking at least 2 to 4 weeks ahead for maximum availability and options. Be prepared to provide details on the number of passengers, event specifics, and any special needs to ensure the right vehicle and proper accommodations.
With some research and planning, you can find a luxury rent a limo service to make your next New York experience unforgettable. Booking in advance with a reputable, well-established company is the key to finding your perfect limousine. Find your best limousine car service in New York.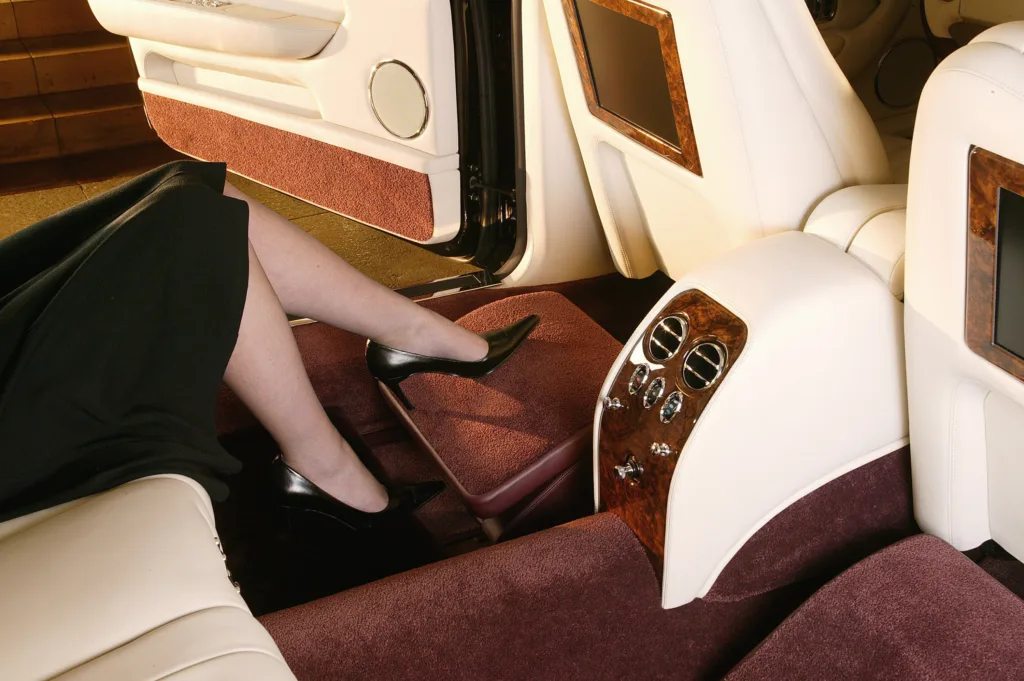 How to Book Your Dream Limo Ride for Renting a Limousine in New York?
As a limousine service operating in New York and beyond, we offer the following tips for booking your dream limo ride in the city that never sleeps.
Compare limo companies, vehicles, amenities, and pricing to determine what best suits your needs and budget. Check online reviews to ensure high quality service and experience. For special occasions like proms, weddings or corporate events, reserve well in advance.
Select between a stretch limousines, SUV, shuttle bus or luxury sedan based on the number of passengers and level of extravagance you desire. Stretch limos and SUVs are ideal for larger groups, while sedans are perfect for airport transfers or couple's nights out.
Discuss Details with Your Driver
Once you've booked your ride, connect with your driver to provide details about your itinerary, timing and any special requests. An experienced chauffeur can offer suggestions to enhance your experience and ensure timely arrival at each destination. They aim to provide a smooth, enjoyable journey from start to end. 
On the day of your rental, sit back and delight in the luxury amenities like plush leather seating, premium sound systems, mini bars, televisions and more. Your courteous driver will handle the rest, navigating promptly and safely to each stop on your schedule. At journey's end, the only thing left to do is start planning your next limousine adventure in the city that never disappoints.
By these helpful tips for renting a limo in New York, you'll be cruising through the streets in style in no time. Our goal is to make every client's experience one they will never forget.
Frequently Asked Questions